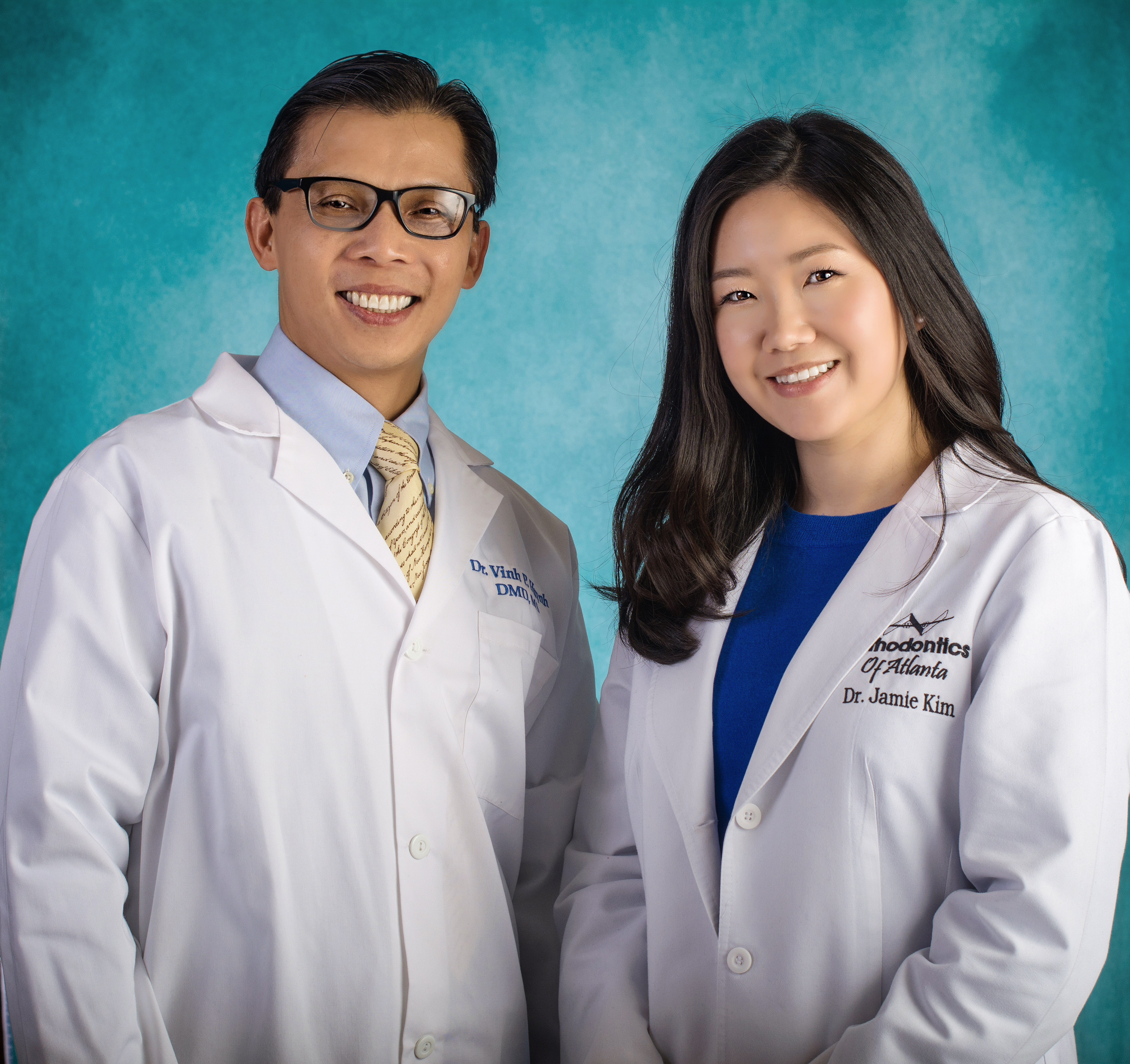 Vinh Huynh, DMD, MS
Background
Dr. Vinh was born in Vietnam and raised in Atlanta. He is the first Asian American orthodontist in Georgia. Dr. Vinh completed his Bachelor of Science degree with honors at Emory University, and he prepared for his career (DMD) through studies at the Medical College of Georgia, where he was ranked first in his class. He also holds degrees from the University of Alabama, including a Master of Science and a Certificate of Specialty in Orthodontics.
What Set Us Apart
Dr. Vinh brings an exceptional education, extensive clinical experience, and a long-standing personal dedication to improving dental health to his practice, which allows him to provide his patients with both outstanding functional health and beautiful smiles. His vision is to be a leader in dentistry through clinical excellence and patient satisfaction. He is committed to treating each patient individually in a friendly, informative atmosphere and utilizing the latest in orthodontics techniques to provide the highest quality care. Dr. Vinh has been serving our patients in Norcross and Lawrenceville areas for over 15 years!
Commitment
"I promise my patients that I will treat them just like I would treat myself or my kids, and anytime they have a question, I will make sure the question is answered. This way, I will always sleep well at night knowing my patients and their parents are happy with me. I always look to improve not just the technology and the equipment, but also the treatment I provide for my patients. I enjoy spending time with my patients, talking to both parents and children, explaining to them about the treatments, answering their questions, and teaching them the right ways to manage their oral health. I want them to know that I'm here for them, and never too busy to see them. I stand by my guarantee – straight teeth or money back. All of the finances and fees are clear so that no surprise costs will be sent to your home."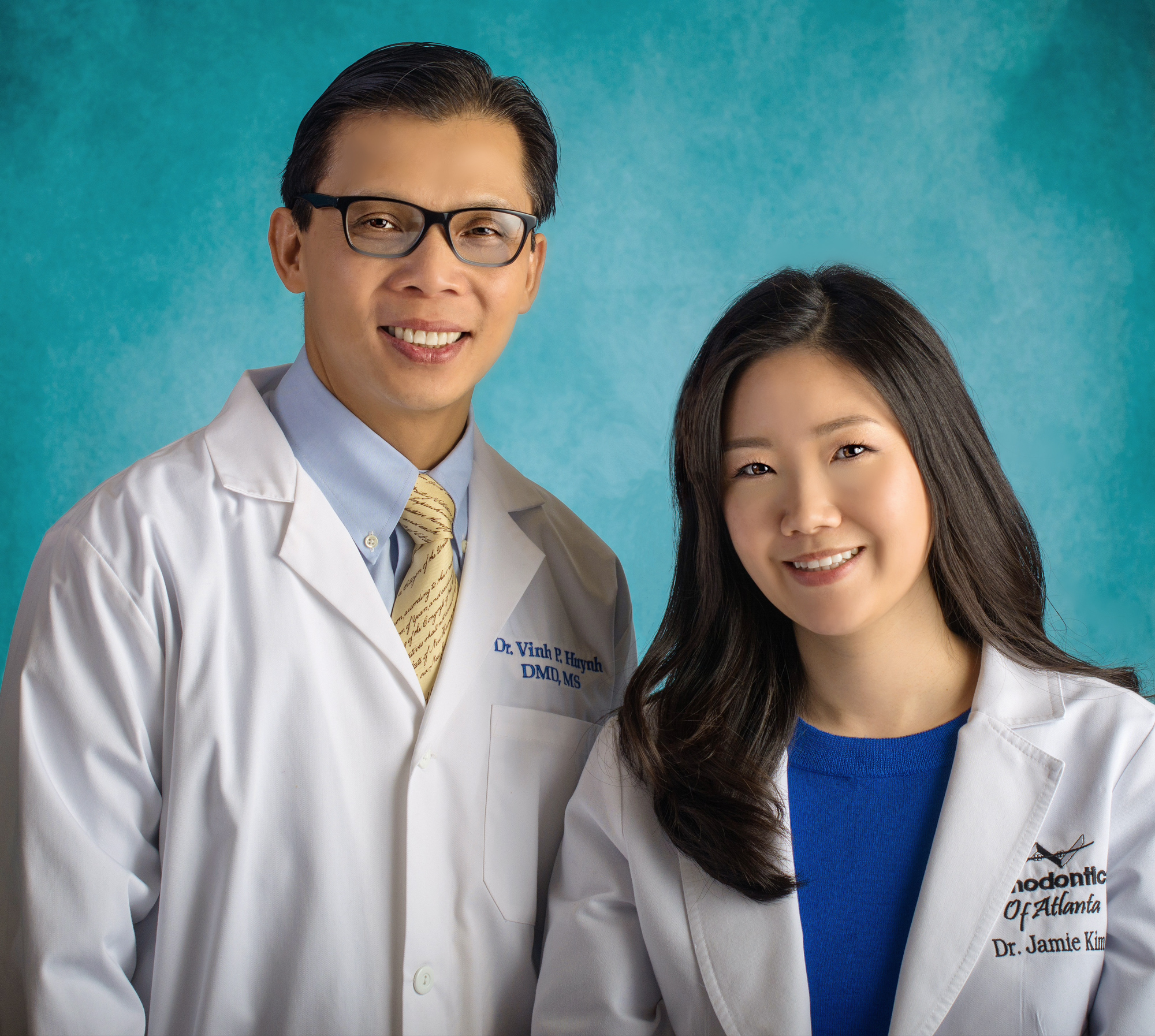 Jamie Kim, DMD, MS
Background
Dr. Jamie Kim grew up in Athens, GA. She began her higher education at the Georgia Institute of Technology, where she graduated Summa Cum Laude with a Bachelor of Science degree. Dr. Kim earned her Doctor of Dental Medicine degree at the Medical College of Georgia, graduating at the top of her class. Dr. Kim then completed her residency in Orthodontics and Master of Science at the University of Alabama at Birmingham.
While at MCG, Dr. Kim was inducted into the Omicron Kappa Upsilon dental honor society for graduating in the top 10% of her class. At UAB, she was appointed by the UAB Orthodontic faculty to serve as the Chief Resident of her Orthodontic program. Dr. Kim was chosen as one of only 12 national finalists for the "Resident of the Year Award" by the Journal of Clinical Orthodontics, a leading academic journal for orthodontists.
Dr. Kim and her husband, Joon, reside in Suwanee, GA, where Joon is a practicing attorney. Dr. Jamie Kim is an active member of the American Association of Orthodontists, the Georgia Association of Orthodontists, the American Dental Association, and the Georgia Dental Association. She is certified in Invisalign®, Incognito®, and Lythos Intraoral Scanners.
What Sets Us Apart
Dr. Kim and Dr. Vinh share the same dental education, as both orthodontists attended MCG and UAB. Having a similar treatment philosophy and passion for caring for their patients, Dr. Kim jumped at the opportunity to join Dr. Vinh as his partner in January of 2016. She is fluent in Korean, which is another valuable addition to the already multi-cultural practice. Now, the practice has dentists and staff who can communicate with their patients in English, Vietnamese, Korean, Spanish and Chinese. Dr. Kim is very excited to be practicing at Orthodontics of Atlanta, and she looks forward to creating beautiful smiles for her patients.
Commitment From Dr. Kim
"I promise my patients that your smile will be my #1 priority the moment you walk into our office until your treatment is completed. I feel blessed that my profession involves creating beautiful smiles for my patients, and along the way, giving them the functional bites that will last a lifetime. The best part of being an orthodontist is the interaction I have with my patients and the opportunity to educate them on the different aspects of their oral health. As your orthodontist, I will always do what is best for your oral health and care for you as I would for my own family."